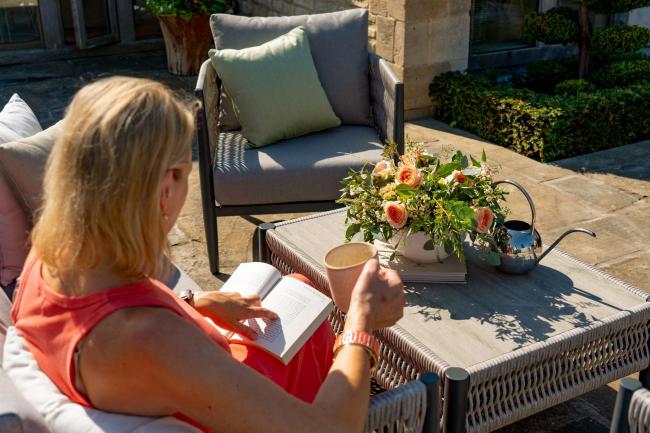 Why Garden Lounge Sets Are Perfect For Relaxing
A garden lounge set is an excellent way to make your garden a comfortable and peaceful place to relax and enjoy the outdoors. Whether it's summer or winter, a garden lounge set is a great investment. You'll enjoy the comfort of a large, comfortable seat surrounded by high-quality materials. And because you can keep the garden lounge set outdoors all year, you can use it whenever you want.
Before choosing your outdoor lounge furniture, consider how you'll use the space. Will it be used for socializing? Will you be spending the day on it alone or with friends and family? What views will you enjoy? Do you have enough room to move around easily? Will it be a good place to relax? All of these factors will play a big role in determining what type of furniture you'll need.
Rattan outdoor sofas are a great choice for smaller outdoor areas. They are ergonomically and aesthetically appealing and are rust and weather resistant. They are also easy to clean and come with removable cushions and parasols. In addition, a garden lounge set is easy to assemble and can be moved to a different location if necessary. When you have to accommodate a large group of people, it's easy to choose a smaller set.
Decorative metal outdoor furniture sets are a great option for formal gardens. An asymmetrical design with slat back details will look stunning next to your wooden table. If your patio is larger, you can opt for a Crescent Corner Sofa Set. For a contemporary look, a patio sofa paired with festoon lights would look fantastic. They're comfortable and can be a great way to relax.
The addition of a hanging egg chair will transform your outdoor living space into a luxurious retreat. These chairs make great reading spots, alfresco dining zones, or daydreaming retreats. Of course, they're not cheap, and finding one is difficult, but Barker and Stonehouse has a beautiful selection for a reasonable price. When it comes to outdoor living, you have to consider the weather conditions. If you're concerned about the weather, you might want to purchase a collapsible bistro set.
Another great investment for your backyard is a polyester hammock. These are simple to assemble and come in a carry bag. They come with an adjustable wicker frame and cushion layer, so you can easily lay out in the sun. You can even nap on them. For free form sitting, outdoor cushions are a good idea. You can also get matching outdoor furniture to create a complete look. It is a great way to enjoy the garden without having to worry about weather elements.